BrickSquad 069 is from 69th Street in Englewood, Chicago, IL.
BrickSquad 069 – Chicago Rap Group
Deceased member Lil Jojo gained fame on Youtube creating the song "BDK 300k" in October 2012, which many believe lead to his death.
Tragically, Lil Jojo was only 17 years old when he was gunned down while riding on the back of a bicycle.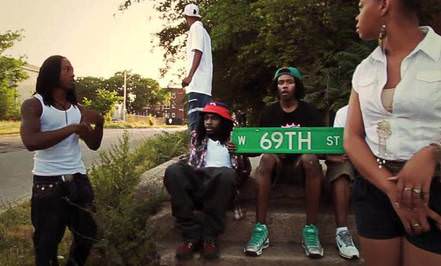 Lil Mister
Additionally, Lil Mister, also known as Montana, was close friends with the late Lil Jojo. Lil Mister is also CEO of 6775, and is the cousin of fellow Chicago artist Lil Durk. Lil Mister is famous for his hit song "No Lackin," featuring P. Rico and produced by Smylez.
Tragically, Lil Mister was fatally shot on March 15, 2019 in Englewood, Chicago.
P. Rico
Furthermore, as a member of Bricksquad 069, P. Rico is featured on some of the most famous drill songs. Rico was also featured on the song "No Lackin," and his famous track "Hang Wit Me," was remixed by many fellow Chicago Artists.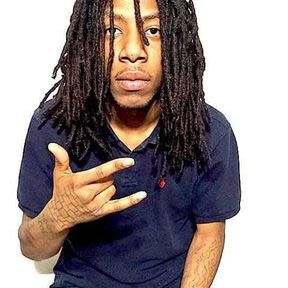 Swagg Dinero
Additionally, Swagg Dinero is the brother of the late Lil Jojo, and created various drill songs such as "Have It All," "Play Around," and "Aikiville."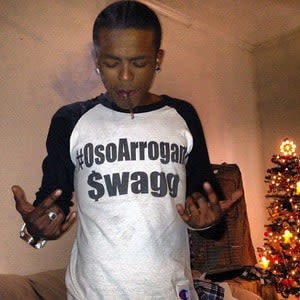 After Jojo's death
After Lil Jojo's death, Chief keef's Twitter account tweeted "Its Sad Cuz Dat Nigga Jojo Wanted To Be Jus Like Us #LMAO." This tweet caused a beef between many different groups in the Chicago Drill scene – primarily between the Black Disciples and Gangster Disciples gang members.
Bricksquad 069 Member Killa Kellz gains fame
Killa Kellz, a member of Bricksquad 069 gained fame after releasing the song "300K", aimed at the rival Black Disciples gang (Which include 600, GBE, and OTF).
Furthermore, some of Killa Kellz' most famous songs are: Dreams N Nightmares, Wolfpack and 300K.
Killa Kellz releases the diss track 300k
Lil Jojo's brother – Swagg dinero
Following Lil Jojo's death, his brother, Swagg Dinero expressed on B.E.T. that Chief Keef may have been involved with Jojo's death.
Swagg Dinero releases the song "Letter to Jojo."