Rico Recklezz – Watch The latest videos
Rico Recklezz – Chicago Rapper
Rico Recklezz is a Drill Rapper from Chicago, IL. Rico is affiliated with Bricksquad 069, and Wuga World 075. Rico was one of the late Lil Jojo's best friends. Rico recently did an interview with Hip Hops Revival, stating that he was one of the last standing members of JojoWorld. Rico created his own record label – Recklezz Renegade Recordz, and signed his cousin Ewol Samo.
About Rico Recklezz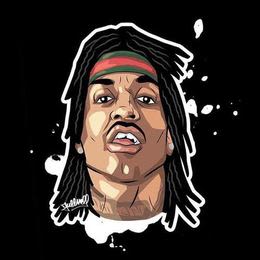 Rico Recklezz: Music, Mixtapes, Interviews
The heated beef between Rico and Soulja spread like wildfire over the internet, even being reported by
TMZ. The feud was reported on DJ Akademiks' popular YouTube channel, The War In Chiraq. DJ Akademiks calls Rico Recklezz the "Chiraq Boogeyman," and Rico offered to box Soulja Boy for $10,000.
Rico's Beef with Soulja Boy goes viral
DJ Vlad interviewed Soulja Boy, and Soulja stated that he would "Beat up and shoot Rico." Listen to the diss tracks aimed at Soulja Boy, titled "No Talking" and "Crank That."
How did the beef with Soulja Boy begin?
Soulja Boy disses Lil Yachty, whom Rico respects, and Rico stated that Lil
Yachty showed him love before he went to jail
Soulja Boy had a show in Chicago, and Rico showed up to the hotel lobby,
only to have Soulja Boy refuse to speak with Rico in person
Rico makes a diss song called "No Talking" aimed at Soulja Boy, and references the hotel lobby incident
Soulja Boy tweets $100,000 bounty for Rico Recklezz
Rico Recklezz and Ewol Samo fly to L.A. to find Soulja Boy, documenting it all on social media
Chicago OG speaks with Soulja Boy on the phone, stating that "nobody can put money on someone's head in Chicago." During the phone call, Soulja admits that it was all for show, and he didn't mean it
Call Recklezz contains features from Lil Uzi Vert, Prince Eazy, I.L Will, Ewol Samo, Killa Kellz, KD Young Cocky and many more. The mixtape also contains production from Smylez (RIP), Zaytoven, DJ L, C-Sick and more. The project contains some of Rico's hit records such as: "No
Talking", "Crank Dat" and "Famous" which has received on-air radio play.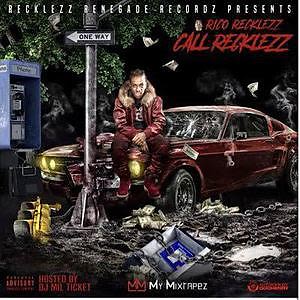 New Mixtape – "Call Recklezz"
Rico Recklezz Releases The Infamous Diss Track "Hit Em
Up."
In August of 2016, Rico released "Hit Em Up," which was meant to be a playful track to encourage other Chicago Artists to release new music. In the song, Rico references nearly every Chicago musician – from Kanye West, to Katie Got Bandz.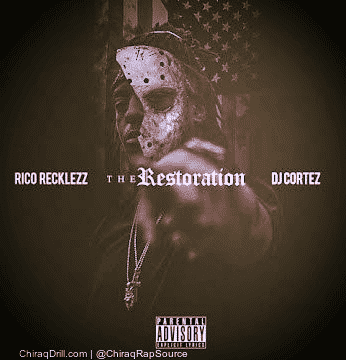 Rico Recklezz explains why he decided to make the "Hit Em' Up" diss track, during an interview with @TheRealZacktv1
Rico has released an impressed amount of music since he was released after serving 45 days in Cook County Jail. Rico explained that he was doing a show at Adriana's in Chicago, which violated the terms of his probation.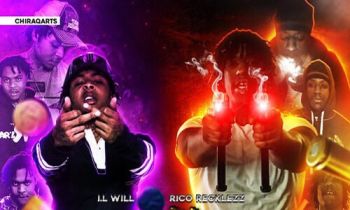 Read more about the mixtape "Flattz And Gunz," featuring Chicago rapper I.L Will.
During an interview with Hip Hops Revival, Rico Recklezz states: "Wrote
his latest Mixtape – Koolin in Hell, while being locked up for 45 days at
Cook County Jail."
Listen to Rico decode his mixtape Koolin' in Hell during an interview with DJ Small Eyes.
Gang Affiliations
Unfortunately, Rico Recklezz is a member of the Black P Stones, considered by the FBI to be one of the largest and most notorious street gangs in Chicago.