Famous Dex, born Dexter Gore, used to rap under the moniker "Black Migo Dex." Dex has been working extremely hard since 2015.
Famous Dexter – Famous Dex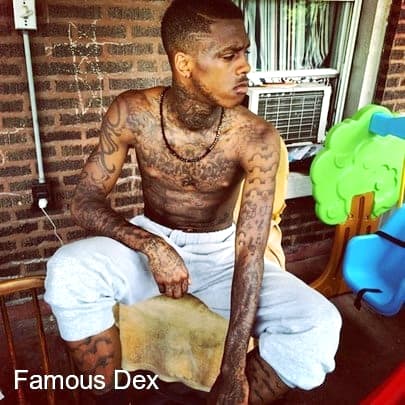 Famous Dex, born Dexter Gore, used to rap under the moniker "Black Migo Dex." Dex has been working extremely hard since 2015.
If you were listening to Famous Dex 2 years ago, you would understand how much he's now developed and changed his style in 2016.
Famous Dex is now signed to Rich Forever Music, which is a record label owned by Rich The Kid.
Dexter was close friends with other notable Chicago rappers Lil Jay, FBG Duck, and Billionaire Black.
It's believed that Dexter chose to separate himself from his former friends and associates in FBG to stay away from gang activity.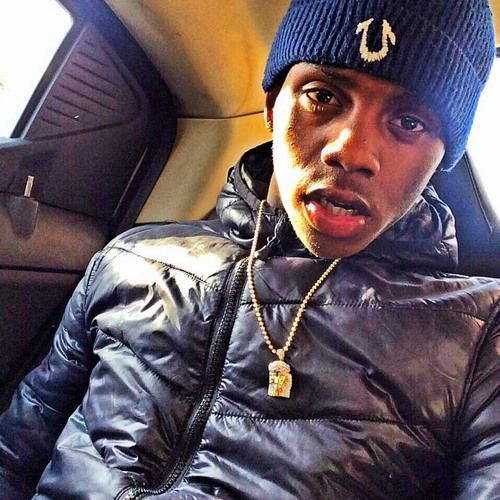 Famous Dexs' Mother Passes Away from Breast Cancer
"I stayed away from gang banging and stuff because of music and because I lost my mom. When you lose somebody you're either going to f**k up or show up, so I had to show up the right way."
After his mother passed away from breast cancer, Dexter decided to get a breast cancer ribbon tattooed on his face, and also over his heart.
Dexter Caught on Video beating his Girlfriend
In September of 2016, Dex was recorded on camera, allegedly beating his girlfriend of 2 years. The video surfaced on Twitter from singer Tish Hyman, who gave footage of the disturbing incident.
After posting the video, Tish wrote "Let this man #famousdex @famousdex stay at my place," she began before revealing even more bad news.
"He not only TRASHED And BROKE INTO my place. He beat this poor girl so badly. Is this the new generation of great artists that young people are looking up to? And is THIS the type of person a great company like @puma #puma chose to represent their brand. So disappointing. I hope this spreads through the Internet and shows these young people what Young Dexter is about. Thank you for hurting me young man. But you truly hurt yourself."
Famous Dex Clothing Line
Dexter released his own clothing line, with featured Dexter brand hoodies and shirts.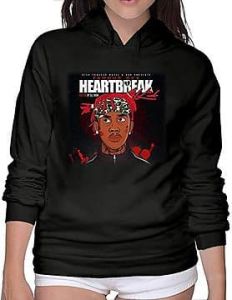 What is Famous Dexs' | Net Worth In 2017
Dexter signed with Rich Forever Music through a distribution deal with 300 Entertainment – under the aegis of Atlantic Records. Although, the terms of the contract are not publicly available, sources say the deal was worth roughly $600,000 in 2017.
Listen to Chiraq Drill's Dexter Playlist
Dexter Gets Chain Stolen during NBA All-Star Weekend
Dexter was victim of a chain snatching in Los Angeles during NBA All Star weekend.