Drill Rappers
Drill Rappers – A list of drill rappers from Chicago with an updated list of living or deceased artists as of 2023.
It's important to note that these artists' legacies live on through their music and the impact they made on the hip-hop community, both in Chicago and beyond.
Our list includes: Lil Durk, L'A Capone, Fredo Santana, Chief Keef, FBG Duck, Young Pappy, Wooski, Lil Jay, Dooski, G Herbo, S.dot, King Samson, P.Rico, Famous Dex, 600 Breezy, D.Rose, Montana of 300, Edai, RondoNumbaNine, Cdai, Billionaire Black, King Louie, and many more.
Chicago Drill Music
In 2012, Drill music exploded into the mainstream music world when Kanye West released a remix of Chief Sosa's hit, "I Don't Like."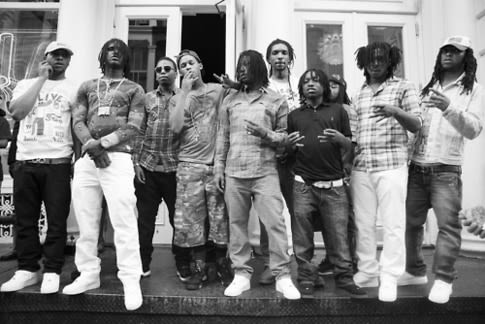 Chicago Drill Rappers Alive in 2023
Additionally, here's a list of rappers and entertainers from Chicago that are still active and making music.
Unfortunately, many talented rappers are affiliated with Chicago Gangs, only leading to a life of violence or prison.
Please keep in mind:
Sadly, this list may change due to the extreme violence in Chicago. Some of these names may be removed due to homicide or drug overdose.
Memo600
Booka600
Rooga
D.Rose (Convicted of first-degree murder)
Cdai – (Convicted of 1st-degree murder)
RondoNumbaNine – (Convicted of 1st-degree murder)
Chicago Rappers Now Deceased (2023)
Unfortunately, many young and talented rappers from Chicago lose their lives due to senseless gun and gang-related violence.
Tragically, some of the rappers and entertainers killed from gun violence in Chicago include: OTF Nunu, FBG Duck, King Von, L'A Capone, Lil Jeff, CantGetRight, Lil Marc, Lil Mister, Lil Jojo, Young Pappy, Blood Money, Brick, and many more.
Deceased Drill Rappers
---
Capone was a special artist and record labels started noticing. The amount of talent that L'A had was incredible, and his life was taken so young.
L'A Capone, was shot to death while leaving the studio after a late-night recording session on September 26, 2013.
---
Santana was pronounced dead on January 19, 2018 due to complications from epileptic seizures. Santana's addiction to prescription promethazine and codeine cough syrup may have contributed to his death.
Coleman was one of the last real old-school artists. Fredo was misunderstood by the media, but his marketing savvy allowed him to work with artists like Drake and Kendrick Lamar.
Joseph Coleman, better known as 'Lil Jojo', was shot to death during a drive-by shooting on September 4th, 2012.
Lil Jojo is of of the most infamous Gangster Disciples who started the bloody against the Black Disciples in drill music.
---
Tragically, Lil Mister (Montana), who's real name is Antwon Fields, sustained a bullet wound to the head on March 15, 2019 at around 7:15 p.m. local time in the Englewood neighborhood.
In a 2017 interview with ZackTV, Mister spoke about the death of his extremely close friend Lil Jojo, as well as the advice Lil Durk gave him about dealing with beef.
Unfortunately, Antwon was taken to the University of Chicago Medical Center, where he was later pronounced dead.
Facts about Lil Mister
Lil Durk and Montana are actually cousins.
Most famous song – No Lackin.
---
Mario Hess
, who also went by the stage names Blood Money and
Big Glo
– was shot in the chest outside his family's home in the 5600 block of South Elizabeth Street around 9:30 p.m on April 9, 2014.
Chief Keef was extremely close to Blood Money, and after his death, Keef released a very emotional song about the loss of Blood Money.
Chief Keef's Song Dedicated to Blood Money
Also, Keef released the song Ain't Missing You feat Jenn Em, as a Tribute To Big Glo.
---
Although Dooski wasn't a well-known rapper, he was definitely well respected in the streets and among the Gangster Disciples.
Dooski Tha Man was a well-known and beloved member of MOB/ScrappGang and artist. Dooski has a song with Wooski called "Shooters."
Mass Shooting at Dooski's Funeral
Detectives are looking into a possible connection to a mass shooting in the afternoon outside the Bethlehem Star Missionary Baptist Church at 9231 S. Cottage Grove Ave.
Furthermore, The funeral was for rapper Vantrease "Dooski Tha Man" Criss, killed earlier this month in a drive-by shooting about a mile from the shooting.
The shootout occurred on a main business drag in the Burnside neighborhood. Consequently, Dooski Tha Man was killed Oct 9, on his block with a shot to the head.
He was only 25 years old.
---
Marc Campbell was a rapper from Chicago's South Side as well as a gang member from 051 Young Money, a Mickey Cobra set of the Gangster Disciples.
Lil Marc was gunned down
on Friday March 28, 2014 while waiting at a bus stop in Washington Park.
View D.rose's deleted video from the Lil Marc hit.
---
Capo, was a talented 22-year-old rapper associated with Chief Keef's Glo Gang.
Sadly Capo was shot and killed on Saturday, July 11, before being being rushed to the hospital where he was pronounced dead from gunshot wounds.
---
Shaquon Thomas, also known as 'Young Pappy', was murdered at only 20 years old due to gang violence.
Young Pappy
was one of the leaders of
PBG
(Poor Bear Gang),  a faction of the Insane Cutthroat Gangsters, are a subset of the notorious Gangster Disciples street gang.
---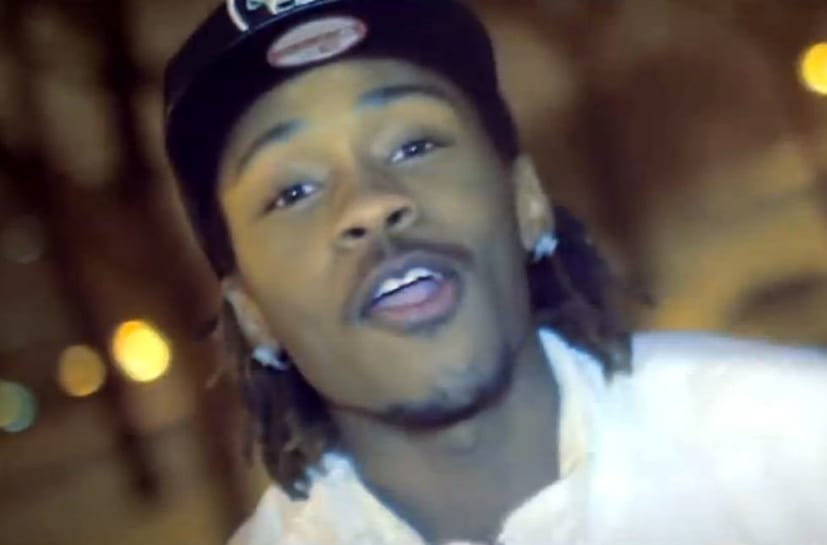 Jeffery Morgan, also known as Lil Jeff, was a member of Fly Boy Gang and best friends with Lil Jay.
Lil Jeff and Lil Jay rapped together in the song, "Gunplay."
Sadly, the 21-year-old budding rap star was murdered at a house party on Mother's Day in 2013.
---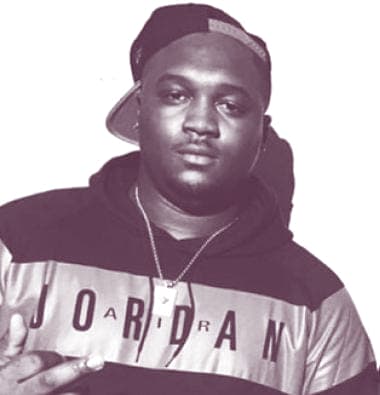 ---
Our List Of The Best Rappers from Chicago
Additionally, check out our list of the best rappers from Chicago. Our list includes not only drill rappers, but simply the most influential entertainers from Chi-Town.
Furthermore, even though Kanye west was an easy choice, how could you not include Chance the rapper and Twista among the top 5?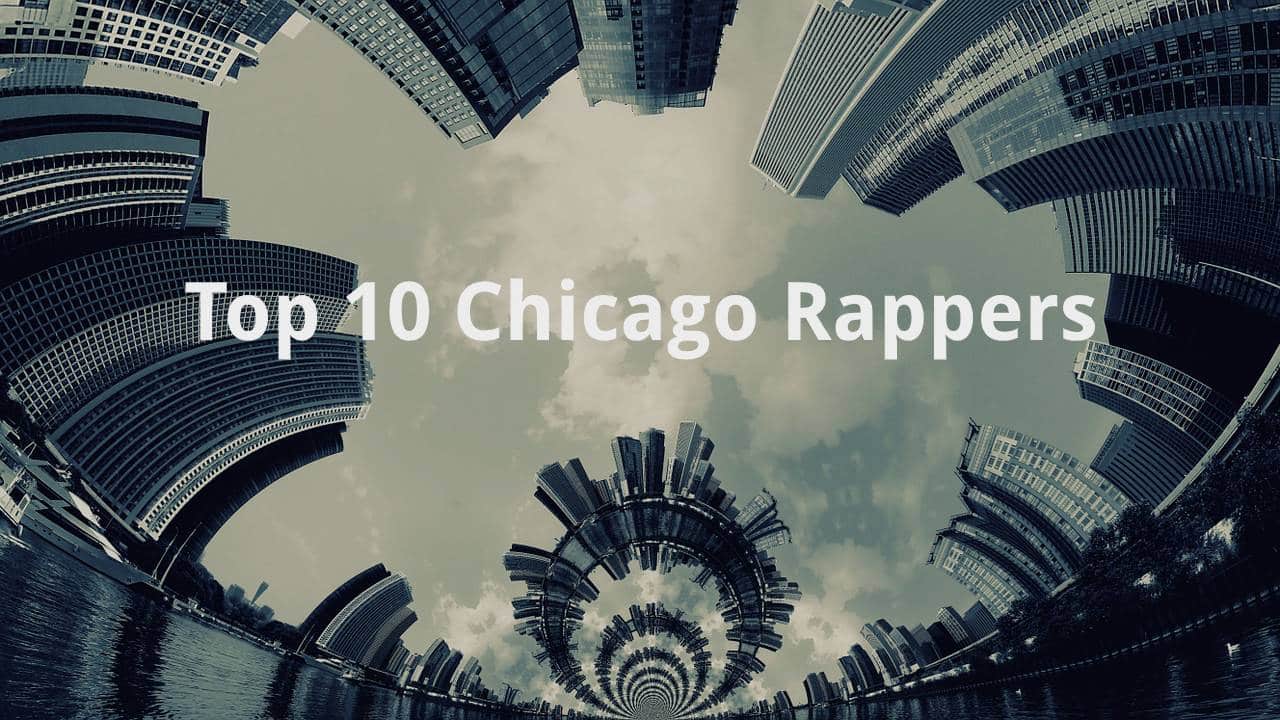 Kanye West.
Chance the Rapper.
Twista.
Common.
Lupe Fiasco.
Lil Durk.
Chief Keef.
Lil Jay.
Lil Jojo.
G Herbo.