Best Drill Rappers of 2016
Tragically, some of the most talented young rappers in Chicago were murdered before they even began to show the world their full potential.
For example, deceased rapper L'A Capone, who was shot to death in 2013, was only 17 years old at the time. L'A was bound to be a star in the making – with songs like "Play For Keeps," "The Gat," and "600 Barz."
The Top 5 in 2016
In no particular order, here's a list of the latest drill rappers still making music and making a name for themselves in 2016. Unfortunately, many talented Drill Rappers are behind bars in Cook County Jail. Rappers like Lil Jay, Killa Kellz, and P.Rico are awaiting sentencing or serving jail time.
Lil Durk – After releasing the hit "L's Anthem" in 2012, Durk was a star in the making. In 2016, Durk released the album "2X," with features from Ty Dolla $ign, and Dej Loaf.
Fredo Santana – Fredo Santana has moved to Los Angeles, and released his album titled "Fredo Mafia," with songs featuring Maxo Kream, Yung Gleash, and more.
Montana of 300 – Montana is a true lyricist, showing is skills back in 2014 when he remixed the hit "Try Me" by Dej Loaf. In 2016, Montana released his new album "Fire In The Church."
Rico Recklezz – After being released from a 45 day jail-stint in 2015, Rico Recklezz has shown he is bound to be a star. Rico has an amazing worth ethic, and in 2016, he released mixtapes "Koolin' In Hell," "Tha Restoration," and "Flattz And Gunz."
Edai – Edai has created some of the best drill songs in the past, with hits like "WAR," "Six Double 0," and "Six Double 0 Part 2." In 2016, Edai dropped Everyday365, with features with Young Famous, and Doe Boy.
---
The Top 5 Drill Rappers in 2016
Honorable Mentions
Lud Foe
Chief Keef
Lil Bibby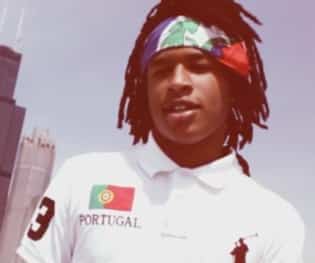 [a13fe-post-list type="post" orderby="rand" posts="3″ columns="1″ filter="0″]