New Music Video by Gym Shoe – "Preach"
Check out this amazing new music video by Chicago rapper Damonte Lofton titled, "Preach." The music video reminds me of a true positive movement, containing deep lyrics with Malcom X speaking in the intro. The video was shot by DineroFilms, a popular Chicago-based videographer.
Follow Gymshoe on Twitter
@DaReal_Gymshoe https://t.co/cy7hz4xfy0

— ChiraqDrill.com (@ChiraqRapSource) January 8, 2017
Subscribe to DineroFilms on YouTube
Make sure to comment, like, and share this powerful new music video by Gymshoe. I believe this song may become a new hit if it earns the exposure that it deserves.
Listen to "Preach" by Gymshoe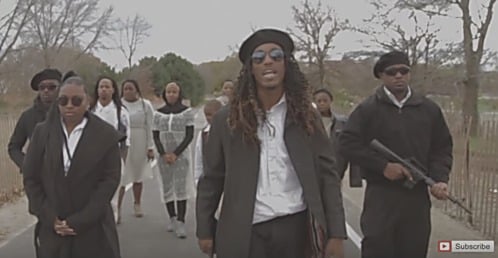 ---