DJ Vlad Interviews Lil Jay On His Upcoming Murder Trial
DJ Vlad Interviews Lil Jay about his upcoming trial and his former friend FBG Butta. The Chicago Rapper has been locked up for over 2 years, and will soon hear the verdict for an attempted murder.
King Lil Jay stated that he's spent nearly $200,000 on three different lawyers during his stay at Cook County Jail. During the interview, Lil Jay appears somber and apathetic – much different from his usual energetic and cocky persona.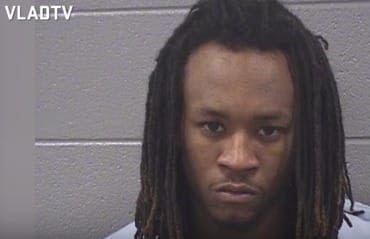 DJ Vlad asks Lil Jay about his relationship with FBG Butta
Lil Jay states that FBG Butta will testify against him during the upcoming trial. Jay states that he has proof that FBG Butta told on him to attain a lighter sentence, and says he'd rather not speak on the issue.
Lil Jay says he's no longer 'FBG'
During the interview, Lil Jay said that he's no longer affiliated with his former rap group FBG (Fly Boy Gang). Jay stated that none of his former friends and associates donated money that he could use in order to afford costly lawyer fees.