Chicago World News First Interview with ZackTv!, discusses shooting rumors, and the dangers in Chicago.
Chicago World News First Interview
The Chicago Gang blogger, whom was rumored to be shot earlier this year, finally speaks on camera with ZackTV.
Chicago World News May Sell His Channel
The Chicago Gang Blogger stated that he has over 50,000 subscriptions on his now defunct channel. Last month, CWD deleted his popular YouTube Channel, leading to rumors that he was shot 5 times.
Chicago World News vs. TB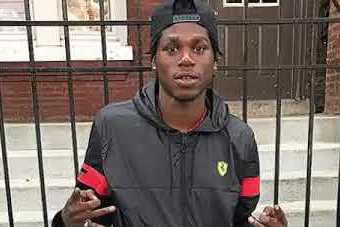 TB, also known as 'TB Ina Cut', or 'Bico' was an Outlaw Gangster Disciple and rapper from the set Tyquan World. He was the son of an OG Gangster Disciple from PaxTown
Blogger Chicago World News Speaks:
Tyquan TB Death
Apologizing for tension that he's caused in Chicago
Watch the latest interview with Chicago World News
The famous street reporter, ZackTv1 discussed the dangers living in Chicago – especially after exposing or "snitching" on dangerous gang members.