Famous Dex Explains How To Become A Successful Artist
During the interview, Famous Dex discusses his life growing up in Chicago, and how he used to pray for a better future. Dex discusses his faith, and how he still honors God's name.
Famous Dex (born Dexter Gore), originally performed under the moniker 'Black Migo Dex,' remixing Dej Loaf's hit song "Try Me."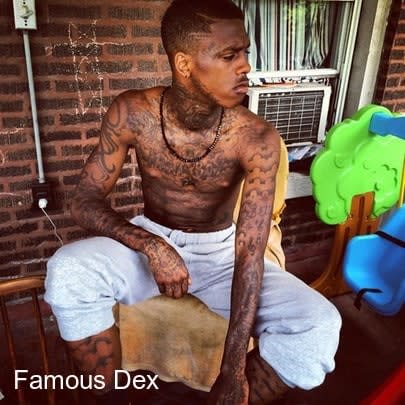 Famous Dex Interview
While counting hundred dollar bills, Dexter says:
One thing about me is that I used God's name when I didn't have it, and now that I have it – I still use God's name.
Famous Dex – "How To Be a Successful Artist"
Chicago-based Director Laka Films speaks to Famous Dex about hard work and dedication to his craft. Dex explains that he was not an overnight sensation, and always remained positive about his future career as an entertainer.
Famous Dex Interview – How to become a successful artist from hiphopheads
Famous Dex Interview – How to become a successful artist https://t.co/vaX3JfXtJl pic.twitter.com/LNRndaIXoA

— ChiraqDrill.com (@ChiraqRapSource) May 2, 2017