FBG Duck – Afraid | View updates on Twitter.
FBG Duck – Afraid (New Music)
For the first time, FBG Duck gets extremely personal on a track. The death of his older brother, FBG Brick, and his cousin Kobe in the same day.
FGB Duck Afraid – FBG Duck gets personal
Duck solemnly mentions the death of his younger sister, LeAndrea White. LeAndrea passed during an apartment fire. Out of respect for the family, I don't want to elaborate on sensitive information while losing a child.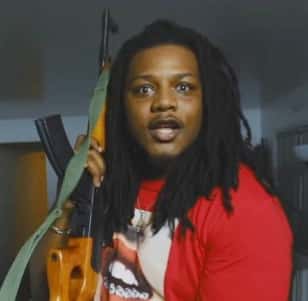 FBG Brick, The brother of FBG Duck is murdered
FBG Duck Reveals his past Trauma
FBG Ducks extremely traumatic and negative experiences at a young age usually cause lasting psychologic effects. Even Ducks' enemies understand he's usually not someone to mess with.
https://t.co/asMe2TUPaI @FBG_DUCK #NewMusic #Chiraq #Chicago #Rap

— ChiraqDrill.com (@ChiraqRapSource) November 21, 2017