ZackTV Interviews Incarcerated Drill Rappers RondoNumbaNine and Cdai
Chicago's #1 Street Reporter interviewed with the two incarcerated drill rappers RondaNumbaNine and Cdai. The two drill rappers interviewed by ZackTV during the first interview from Jail, as they were incarcerated for 1st Degree murder in 2014, for the shooting death of a cab driver named Javan Boyd.
Interview with ZackTV
Popular Drill Songs by Cdai and RondoNumbaNine
Cdai's Official SoundCloud Page
RondoNumbeNine Official SoundCloud Page
Cdai and RondoNumbaNine Mugshot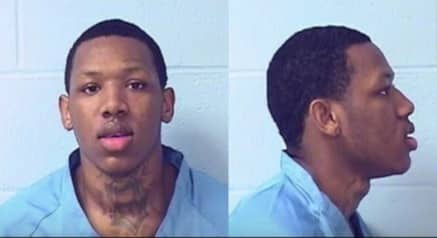 Rondo and Cdai Mugshot
Clint Massey (RondoNumbaNine)
First interview: famous rappers from 600. During the interview, both of the rappers remained optimistic about their upcoming appeals. Cdai and Rondo declined to comment regarding the 'Snitching' rumors from Tay600.