Famous Dex Speaks: "If I had a million dollars, Lil Jay would be out of Jail."
Famous Dex speaks on Lil Jay: Dexter discusses his friendship with fellow Chicago-based rapper, Lil Jay. Lil Jay is currently locked up – with a bond set at $80,000.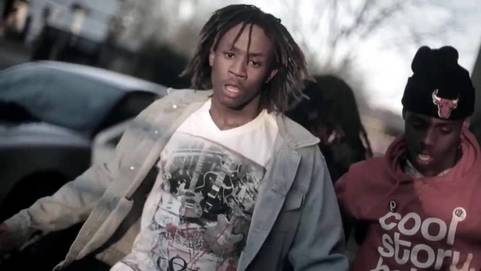 Lil Jay's manager, Rockstar Harry J says: "We need that bread, so he can get the f**k out the jam. It's not going to me. It's going directly to him. Everybody hitting me up about that Famous Dex s**t. He ain't doing s**t. He talked to him a couple times over the phone. I think n****s broke. I see n****s flashing money, but didn't nobody put up money for the bail. Didn't nobody do s**t."
Famous Dex Speaks on rapper Lil Jay's Situation
Dexter says that he reads the comments on social media regarding criticism for not contributing money to bond Lil Jay out of jail.
Dex says that it's easy to judge when fans are on the outside looking in, but his family is his first priority when it comes to money. The fans don't know how hard you work for it, and who else you have to take care of first.
Famous Dex says that he loves Lil Jay, but he can't afford to bail out Lil Jay. Dexter says that he is not yet a millionaire, and he can't give away his hard-earned money right now.
Contribute to Lil Jay's Fundraiser